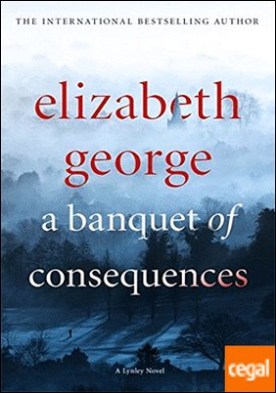 Título del ebook: A banquet of consequences
Autor: George, Elizabeth
Editorial: Hodder & stoughton
Categoría: Ficción moderna
Fecha de publicación: 9/1/2015
Número de páginas: 560
ISBN: 9781444786651
Idioma: Español
Más información del libro: Ficción moderna y contemporanea
Tamaño del archivo: 175.05KB
Formatos disponibles: PDF – EPUB – EBOOK
Descripción del libro:
Inspector Lynley investigates the London end of an ever more darkly disturbing case, with Barbara Havers and Winston Nkata looking behind the peaceful facade of country life to discover a twisted world of desire and deceit. The suicide of William Goldacre is devastating to those left behind. But what was the cause of his tragedy and how far might the consequences reach? Is there a link between the young man's leap from a Dorset cliff and a horrific poisoning in Cambridge? Following various career-threatening misdemeanours, Detective Sergeant Barbara Havers is desperate to redeem herself. So when a past encounter with bestselling feminist writer Clare Abbott and her pushy personal assistant Caroline Goldacre gives her a connection to the Cambridge murder, Barbara begs DI Thomas Lynley to let her pursue the crime. Full of shocks, intensity and suspense from first page to last, A Banquet of Consequences reveals both Lynley and Havers under pressure, and author Elizabeth George writing at the very height of her exceptional powers.
Sobre el autor:
Elizabeth George nació en Warren, Ohio.zbr/> Fue profesora de inglés en distintos colegios de California. Actualmente vive entre California y Londres. Es reconocida como uno de los grandes autores de la literatura policíaca en Estados Unidos, en Gran Bretaña y en numerosos países de Europa en los que ha publicado. Rocaeditorial ha publicado anteriormente cuatro novelas suyas: Sin testigos, Tres hermanos, El refugio y Al borde del acantilado.